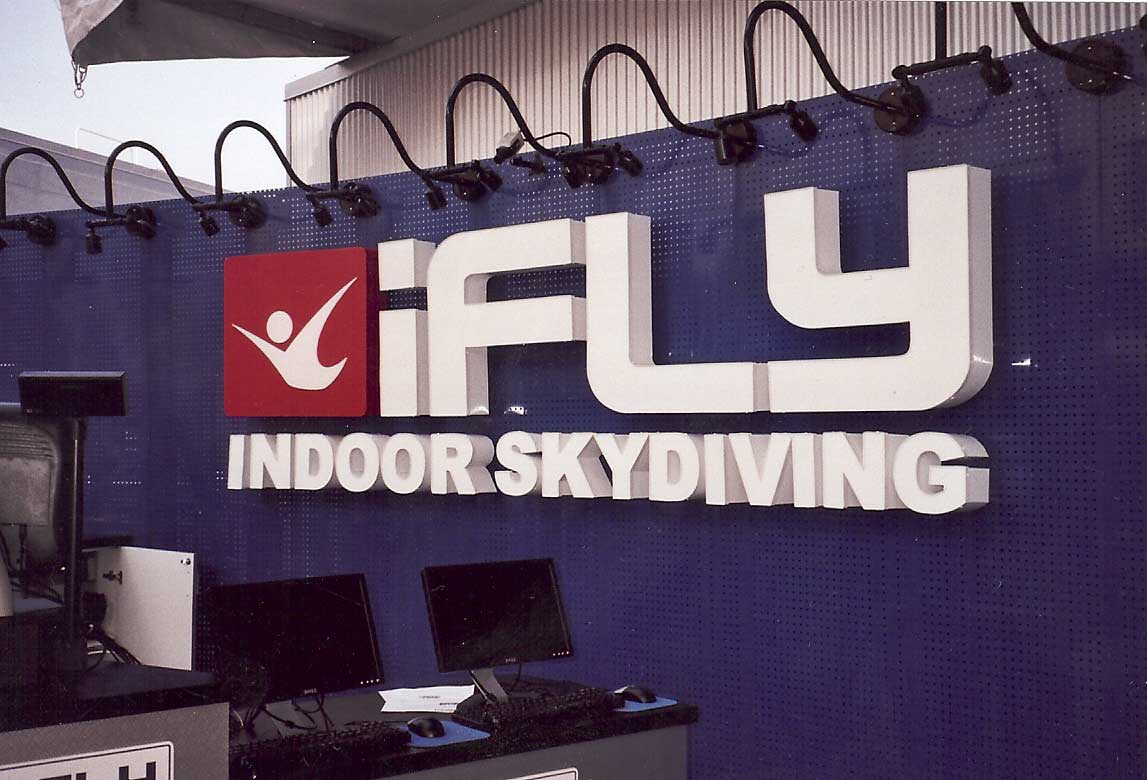 Scheduled to open to the public on Sentosa in the second half of 2010, the S$25million investment looks to make more than S$15 million in revenue in first year of operation

17 August 2009, Singapore – Reinforcing Singapore's position as a world-class tourist destination, another exciting development will be opening soon on Sentosa. iFly Singapore, the world's largest skydiving simulator, celebrated its groundbreaking today in front of more than 100 special guests, including VIPs, esteemed business partners,shareholders, media and Guest-of-Honour, Mr George Yong-Boon Yeo, Minister for Foreign Affairs.

Scheduled to start operations in the second half of 2010 and representing more than S$25 million of investment, iFly Singapore is forecast to attract more than 100,000 visitors and generate more than S$15 million in revenue in its first year alone.

iFly Singapore will offer anyone from first-time flyers, aged three years and above, to professional skydiving enthusiasts, the opportunity to experience the thrills and excitement of the adrenaline-pumping sport in a safe, realistic and affordable indoor setting. Designed by award-winning architect firm, Formwerkz, this first-of-its-kind facility boasts iconic architectural features and an unprecedented layout and dynamism guaranteed to please even the toughest of architectural critics. The construction for the facility was offered out to tender and has been awarded to Planar One, who has vast experience in constructing attractions on Sentosa. The construction will be scheduled to commence from early September 2009.

The skydiving simulator powered by the latest wall-to-wall airflow technology will feature a vertical wind tunnel measuring five metres in diameter and a flying height of 17 metres (or equivalent to a five storey height), allowing up to 20 professional flyers to fly together at one time. The transparent wind tunnel will offer flyers spectacular views of the South China Sea and Sentosa's Siloso Beach as well as a nightly fireworks extravaganza from 'Songs of the Sea'. Visitors will also be able to enjoy more than 10,000 sq ft of food and beverage space offering a large array of choices, making iFly Singapore an ideal venue for family gatherings, parties and corporate events with an exciting twist.

"iFly Singapore is not just an amusement ride. It is a realistic participative flying experience. Our main goal is to fulfil everyone's dream of flying, just like their favourite Superhero, in a safe and affordable environment. We believe iFly Singapore will not only play a key role in attracting more tourists to the island, but also in promoting Singapore as a premier sporting destination for world-class skydivers and international skydiving events, as well as, promoting a more vibrant and active community within Singapore," said Mr Lawrence Koh, managing director and founder of iFly Singapore.

"iFly Singapore will be another first for Sentosa and Singapore, alongside other international brands that are setting up base on this premier leisure and lifestyle resort destination", said Goh Lye Whatt, Director of Property, Planning & Development,Sentosa Leisure Group. "Local and international guests can look forward to experiencing thrilling skydiving action in a scenic beachfront setting. As the world's largest skydiving simulator, iFly Singapore will no doubt add to the high energy and sports culture of Siloso Beach, while raising the fun factor at Asia's favourite playground."

The iFly Singapore facility will be looking to recruit more than 100 employees inclusive of flying instructors, operational personnel and F&B and retail staff. A number of professional flyers have already been engaged and are currently undergoing specialised training in the USA and UK. iFly Singapore will be investing more than S$1 million in its instructor training to ensure quality of flight instruction. Safety assured, all flyers will be supervised at all times by iFly's qualified instructors, certified by the International Bodyflight Association.

iFly Singapore is also dedicated to giving back to the community and providing
unprecedented flight training opportunities to those who may otherwise not have the opportunity. Although the long term community development programme is still being finalised, iFly's management has unanimously agreed to donate the opening day's proceeds and S$30,000 worth of flight experience package to engage and encourage a more adventurous and interactive community.